Feb
6
, 2018
Yamato – the Drummers of Japan
CHOUSENSHA – THE CHALLENGERS
Cobb Great Hall
"A delight. Elegant, gorgeous and a sheer joy." –Metro London
We are all challengers. Let us challenge together. –Yamato
The Yamato drummers return to East Lansing by popular demand! Their acclaimed performances of Japanese Taiko drumming and music have captivated over 6 million people in 53 countries around the world. In this brand-new show, the drummers challenge and push themselves to their absolute limits in a staggering display of physical strength as they use their entire bodies to produce thunderous music. Yamato will leave audiences exhilarated by this visually spectacular, high-energy and explosive show.
Media Sponsor: Michigan Radio
You may also like...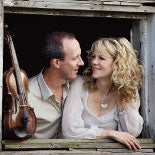 Visions From Cape Breton & Beyond
Cobb Great Hall
Event Details
Feb

6

, 2018

Cobb Great Hall

Tickets from $20

Contact our Group Sales Dept. for Group Rates at 517.884.3130
Policies & Accessibility
What Accessibility Services are offered at Wharton Center?

Wharton Center offers many patron services including Audio Description, Sign Language Interpretation, Assisted Listening Devices, Barrier-Free Parking and Wheel Chair Pick-up. Please visit the Accessibility page for more information.

Helpful Tips and Personal Responsibility Statement

To ensure your visit to Wharton Center is a great one, please visit the Helpful Tips page. Questions about cameras, children, late seating and parking can be answered here.

Can I exchange my ticket? What happens if I lose my ticket?